Brandon is a digital marketer and enterprise business consultant with years of experience. He is the co-founder of Flow20, a digital marketing/lead generation agency that specializes in pay-per-click advertising, search engine marketing, optimization, digital business strategy, and crafting thoughtful effective customer journeys. Brandon and his team manage around 40 projects on a month-to-month basis and regularly consult with businesses all over the globe. In this role, he oversees all marketing efforts for the company - from strategy to execution.
As a consultant, Brandon Rodriguez helps companies traverse the internet. He helps them grow, build audience loyalty, and ultimately win. He has consulted companies for social media audience analytics, brand messaging, social & website growth tactics, Amazon seller services, Google AdWords, email marketing, retargeting and more.
His portfolio includes dozens of high-paced projects, including investment banks, commercial banks, government bodies at the local level, hospitals, and large-name brands such as bodybuilding.com, Pacsun, Metallica, Lobos 1707 (a tequila company by Lebron James), Yasso frozen yogurt, and the Olympic Games. Brandon is passionate about helping others achieve their business goals and looks forward to continuing to grow his consultation service and Flow20 in the years to come. His primary motivator is making an impact - in his life and the lives of others.
Brandon is dedicated to helping enterprises achieve their goals and is always looking for new ways to solve problems and improve performance, whether that's the business he's consulting, his company, or himself. Brandon Rodriguez is a highly accomplished individual that values contribution, hard work, and extreme ownership. He believes in building wealth in order toeffectt positive change in his community. His life mission statement is "Building a future that is worth getting excited about." As an all-state varsity soccer player in high school and captain of the Red Bull's Youth Club U-15 team. Brandon learned the importance of teamwork and discipline. Brandon is also an avid chess player. He has competed at the 1700-1800 level amateur level and often plays in tournaments. In addition, Brandon loves running marathons. For the past two years, he has completed at least one marathon annually.
Backstory
Brandon Rodriguez is a graduate of Stonybrook University, where he studied Economics. After a short stint trading mortgage securities at a boutique investment bank, Brandon left to start his office cleaning company. After under three years, he sold his small business to a competitor. Brandon then went into digital marketing, realizing that many of his clients needed help with more than just cleaning their offices.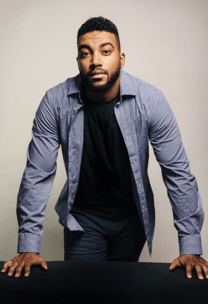 Writer, Entrepreneur, Digital Marketer, Business Consultant